Zig Zag Café is located at 1501 Western Ave. on the 2nd floor of the Madore Building directly behind the Pike Place Market  You will not see us at street level.
The entrance is on the Pike St. Hill Climb, which is a set of stairs that runs along the South side of the Madore building.  The stairs begin on Western Ave to the left of Kasala Furniture and ends on Alaskan Way.
Zig Zag is located down the stairs on the right hand side.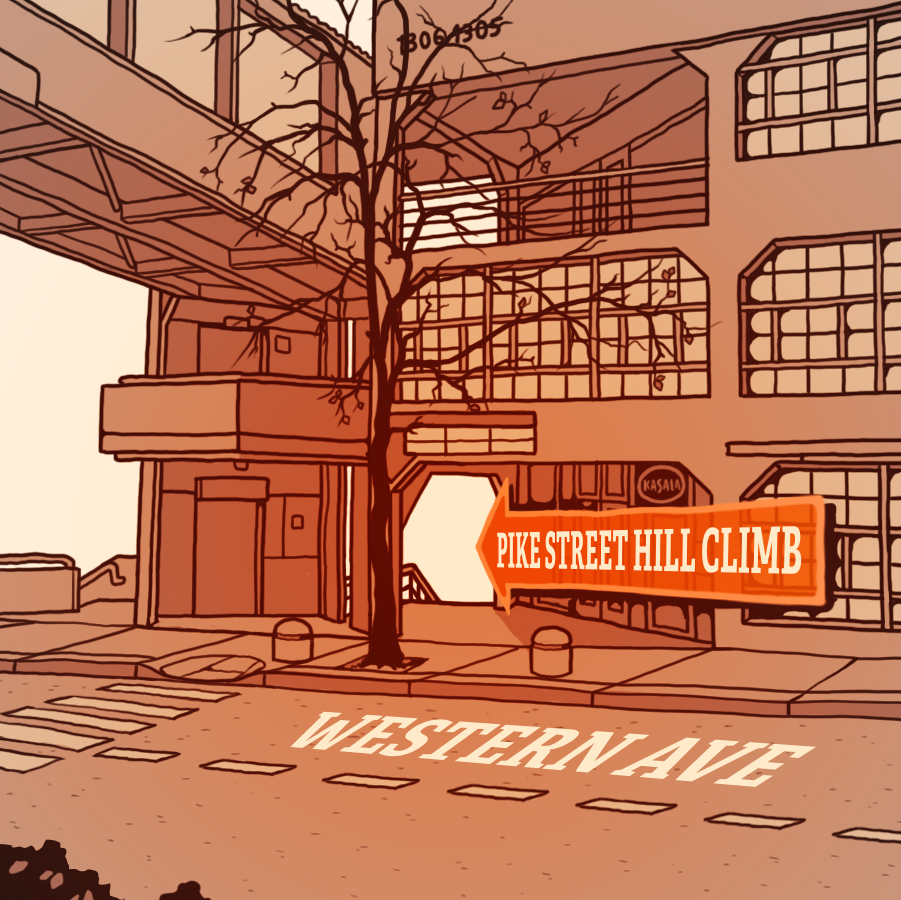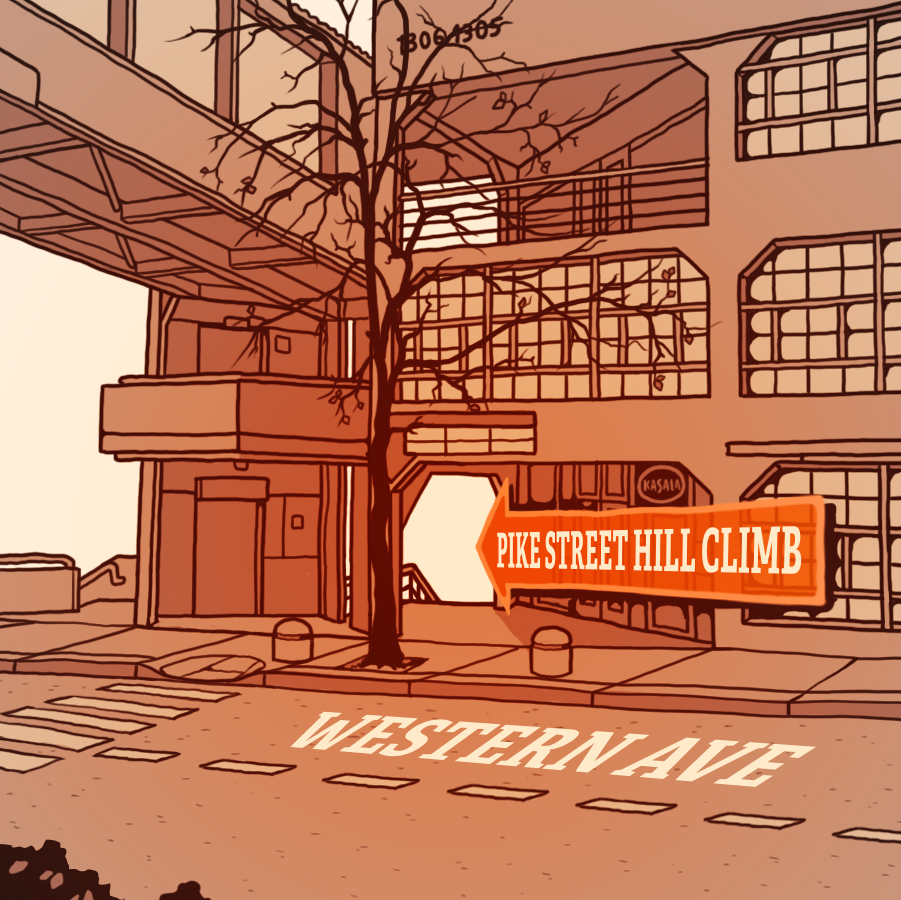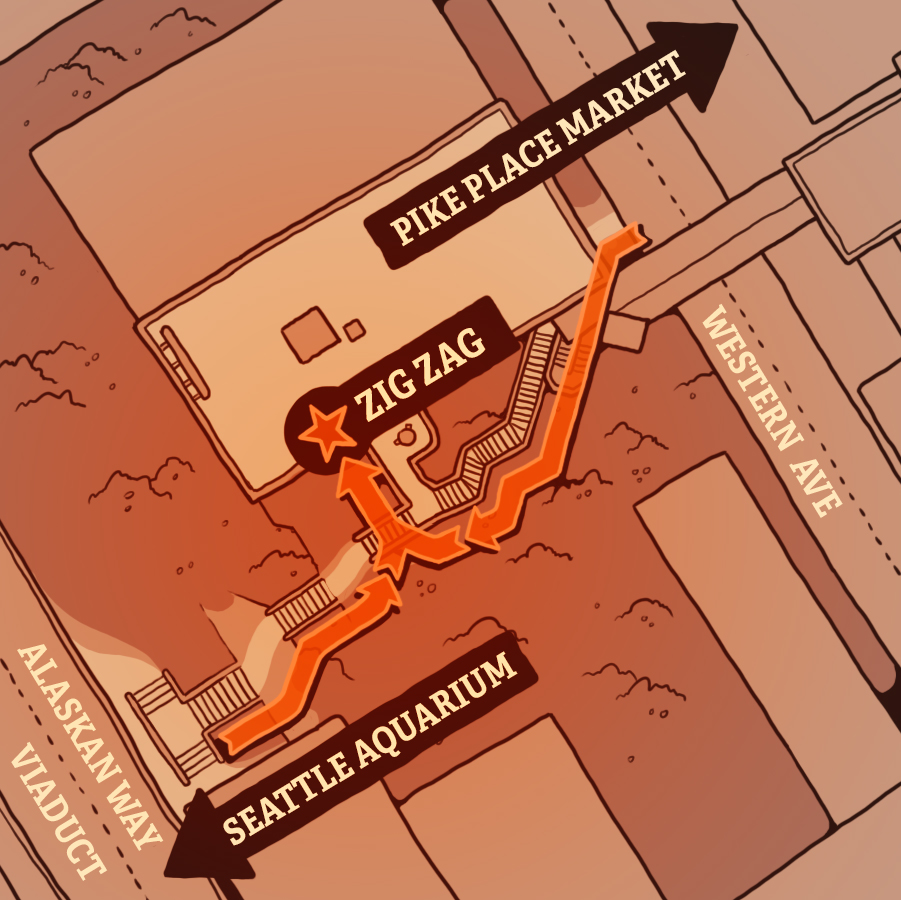 Zig Zag can be accessed from two directions. As indicated by the map
From Western Ave.- Look for Kasala Furniture, head down the stairs two landings and we are on the right hand side
From Alaskan Way – Look for the stairs directly across from the Seattle Aquarium, go up the stairs two landings and we are on the left hand side